David Earnest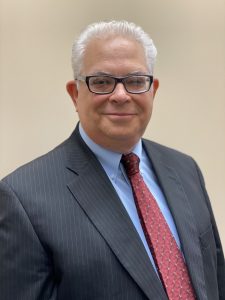 Because of his mother's chosen profession, David has been around hospitals and nursing homes since he could walk. He was influenced early on by the hard work and dedication medical professionals demonstrated toward their patients, and strives to do the same for his clients today.
With over three decades in the Retirement Income/Annuity/Insurance business, and 33 years of overlapping clinical lab science, direct patient care work as a paramedic and his keen interest and knowledge of all things medicinal, he's qualified beyond the average Retirement Income/Annuity/Insurance professional in dealings associated with medically trained professionals.
"I believe in stability and conservation-labels I'm proud to carry. It's my goal to make sure each client achieves their goals with the least risk possible," David said. "I know my clients because they are like me-hardworking medical servants who have goals that include a fair life, health and retirement income stability."
David's unique because he is trained in the worlds of medicine, science and insurance, giving him the ability to better understand nurses and other medical professionals. His combined experience helps him bridge the gap between the needs of medically trained hospital personnel and the desire to understand and achieve income stability in retirement. David knows the challenges they face and he speaks their language, allowing him to understand their needs, concerns, objections, and retirement income goals.
His strength lies in helping individuals undergo the insurance discovery, especially when it involves changing needs. With his breadth of experience in working with local hospitals and corporations, he is committed to helping his clients steer the course of time and insurance needs. He's committed to stay current with changes in the area of retirement income planning and the insurance industry.
David's conservative approach is a direct result of his upbringing of believing in the Golden Rule. He strives to positively impact every client he works with and is never fully satisfied until he can see his clients achieving their retirement income goals.
David earned his Bachelors of Science in Clinical Laboratory Science with a biology and chemistry minor from the University of Alabama at Birmingham. He is Health & Life Insurance licensed in the state of Alabama and is a continuing education instructor for nurse and medical professionals and donates his time to them in this service.
When he's not working, David enjoys spending time with his wife, Susan, their two children, Matthew and Sarah, and their four grandchildren, James, Samuel, John David and Alex. In addition to family, David likes to travel, usually to the beach or mountains, stay active and of course impersonate Elvis for his clients and friends. Elivs is still alive and has not left the building!